The "African Drumming Experience" for your Team
Team Bonding Sessions
Short energizer session

Half-day recreational session for employees

Customized session to facilitate team effort within small department groups to mass faculty groups
Our Clients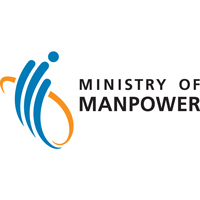 Facilitated by Kelvin Kew of Lîla Drums
Our focus for every session is to make aware the significances of accepting diversities within each group, and bring about new insights and dynamics of team cooperation base on the potential of every individual's unique contribution.
These are done through the experience of creating a drumming song with different rhythms that are suppose to 'work' with one another. With Kelvin Kew's mastery of rhythms and Lîla Drums' resources of African hand drums, we have customized rhythm that'll enable participants to be effectively engaged in this rhythmic team-bonding experience.
At all of our sessions, participants walked away with a sense of group achievement as they started the session from no rhythmic background to being able to play a drumming song together!
Why African Drumming?
African drumming, one of the first form of music in history, has much emphasis on 'interactive rhythms' which establish connection and harmony among participants. An organization can be made up of the respective sectors of finance, sales, marketing, logistics etc, just like in African drumming whereby a piece of drumming song is made up of a variety of rhythm voicing from a variation of drums.
What Our Clients Say
The session was great. Kelvin did a wonderful job of managing 34 people in the session and it was very enjoyable for everyone. I am very pleased with your event and I hope that we can use you again in the future. If we do not use you, we will surely recommend you to others.

– Arun S Nair, Managing Director, Pruftechnik S.E.A. Pte Ltd
Dear Kelvin, just wanted to say thank you so much for Friday. You were absolutely awesome. Melinda mentioned to me afterwards that you hit exactly the right note for the team and were beyond her expectations, so thank you very much indeed!!

– Julia Russell, Director, Turqoise Communications
Dear Kelvin, just want to thank you for the wonderful experience you gave the McDonald's team members in KL. It was fun and also a great learning experience for all of us. I look forward to another occasion when we can work with you again.

– Jessica Lee, Communications Strategy Director, McDonald's Asia Pacific Middle East & Africa